Where it all started. A parting word to my friends on SV Cruising Kitty after the crossing from Vanuatu to Bundaberg. October 2017.
My heart is heavy as I stow my mainsail in the sail bag, furl the genoa, not even leaving a handkerchief overnight.
I pull up my anchor, not a plough variety, I hoist my overboard duffel with its very heavy cotton sheet, which would possibly make a good asymmetrical spinnaker, onto the finger of the marina, my sailing adventure over, 24 nights of fun gone…back to my other world, where wind is true, not apparent, north is north not magnetic, no halyards or sheets, no knots or waypoints and no met Bob or predict wind.
Where dragging only refers to my feet as I head off.

Jill de Vos October 2017
Latest Blog Posts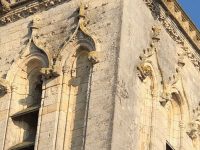 Clocks and other tall things in the La Rochelle skyline
-
There are so many spires, tall narrow structures and clocktowers in La Rochelle that I'm perpetually looking upward. Many contain…
Eucalyptus gets her gear on!
-
The culmination of 12 months work designing a boat name logo finally came to fruition today. Naming a boat is…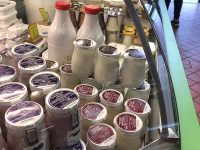 The Central Marche
-
Sunday is not the busiest day at the market so it was an ideal day to do a quick video.…